Apartment FX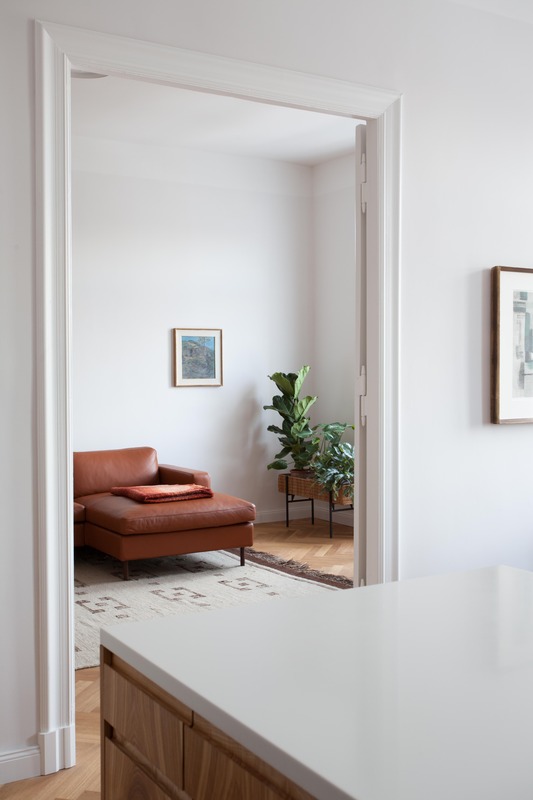 An extensive renovation of a Berlin-Kreuzberg apartment revised its traditional Altbau layout to adapt it for modern specifications.
The restoration preserved many features of the classic layout, including the central entry corridor, street-side main rooms, and courtyard-facing bedroom. The most significant update was to relocate the kitchen from a shadowy back room into one of the light-soaked main rooms. As result, the apartment now benefits from both a spacious open-plan kitchen and an additional study-/guestroom.
A variety of custom-made furniture objects create a distinguished atmosphere and a cohesive feel, seamlessly connecting each room to the next in the historical space. This effect is also partly achieved by the color scheme. The interior walls of the courtyard rooms are painted with a subtle green hue, a nod to the verdant crown of the maple tree visible from the window.
Meanwhile, the corridor's warm earthy color contrasts with the pale gray walls prevalent throughout the rest of the apartment. Visitors thus enter the main rooms feeling that they are stepping out of the corridor's warm, comforting belly and into a cool, airy space. The many natural hues of wood from the flooring and furniture create a calming and harmonious balance.
Completed September 2015.